Why choose us?
Quality assurance and priority support is an essential part of our project. We provide seamless integration of multiple applications in one single platform.
Latest Technology
We use Microsoft Cloud infrastructure to provide highest level of security and speed.
Quality Commitment
We're committed to achieving the highest standards of quality in everything we do.
24/7 Customer Support
We work 24/7 with our clients to get best out of our services to solve their business problems.
Diksha Online has been providing K12App services in our school since 2014 . We are quite satisfied with our decision of adopting K12App for our school and parents. K12App has helped us to reduce our workload, manage classroom teaching and communicate efficiently with parents.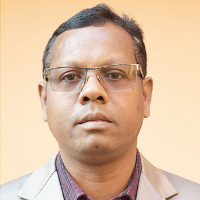 Fr. Christopher KerKetta
K. R. School, Bettiah
Our Services
Diksha Online Software (P) Ltd.
We help in digital transformation of schools and business units.

;
---
Call us
(+91) 709-119-4422
Email us
info@dikshaonline.com
Office Hours
Mon-Sat: 9:00 AM to 5:00 PM